Traveling can be quite a hassle, even when it lasts only for a few days. Not only do you have to think about everything you need to pack, but you also need to think about storing and fitting all of your personal possessions into the bag as well. Beautiful, yet comfortable and well fitting luggage is a necessity if you want to travel in style and yet painlessly. But what about your carry-on luggage? Men will agree when we say that style and functionality are the top priorities when choosing a carry-on bag. I mean, once you turn your big luggage in, no one will see where you store your stuff. However, it's a different story with carry-on luggage. In contrary, it can say a lot about you and make a necessary great first impression when needed. So read on and find out what kind of bags are considered to be the best carry-on luggage for men!
Types Of Carry-On Luggage
Carry-on bags usually come in all shapes and sizes, but measurements vary in each airline. Therefore, before opting for one specific kind, make sure you research a bit and find out the correct size. Luckily, a classic duffle bag can comfortably fit in the overhead luggage compartments in most airplanes. A duffle bag is a sort of a travel bag you can use every day, or just for business trips. It offers enough space for travel necessities, and it can also help you protect personal belongings as well.
Duffle bags are a fantastic choice if you fear that your luggage may get tossed around a lot. While they offer a sleek and professional design, the material should be sturdy enough to protect everything inside it. It also should be resistant to easy staining, as the floors in the airport area are not the cleanest ones. Therefore picking something that will be easy to clean afterwards is a smart choice.
Duffle bags usually come with two sturdy handles for comfortable carrying through the airport. And, if you pick the right one, you also get a beautiful shoulder strap that can help carrying bulkier bags.
Another choice is a classic travel bag. Similar looking to the duffle bag, travel bags might be more spacious. Therefore, you will get even more room to store a laptop and a few books as well. They also come with two half-moon shaped handles and a shoulder strap. Their versatility is endless – you can use it for air or train travel, or even for a weekend getaway.
Features You Should Look For
While both, duffle bags and travel bags, serve as a fantastic replacement for the classic carry-on luggage, you should consider their features. Luckily, manufacturers make them with passengers in mind. Therefore, the interiors should have a washable lining, and there should be plenty of pockets.
The inside pockets can help you arrange your belongings correctly. Furthermore, a fantastically designed bag should also come with pockets on the outside. That way, you can have your passport or a phone at a hand's reach.
And, let's not forget the trusty shoulder strap. If you purchase a high-quality leather travel bag, then you will also get a leather strap as well. This strap allows you to transfer the weight of the bag evenly onto your shoulders and back. Therefore, you will not be stressing your body too much and feeling like you are dragging the bag around. That will prevent you from establishing posture problems and therefore keep you healthier and happier.
Materials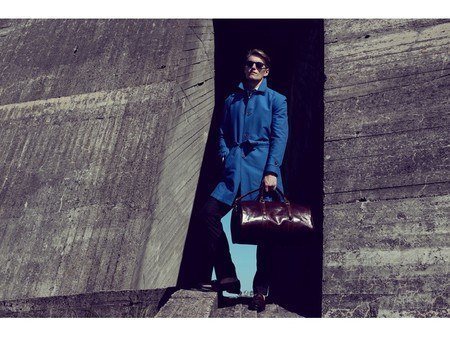 While it may be tempting to purchase a canvas carry-on luggage at a lower cost, it might not be a good idea in the long run. Men should consider leather bags because they tend to look more professional and they are also quite sturdy as well. The leather bags we sell are becoming more and more popular because of their design and the high-quality leather we use. While you may think that a lower quality bag can serve you just as well, you should think again.
Leather is extremely durable, and it lasts well through the years. If you are a frequent traveler, this is a vital characteristic. The bag should be able to take the pressure of changing climates.
Furthermore, your bag will have to carry a lot of weight if you want to take the necessities with you in the aircraft. Because of this, it is advisable to invest in a proper leather duffle or classic travel bag. That way, you will know for sure that your belongings are safe and secure at all times.
And lastly, but no least, leather bags are easy to clean and in general easy to take a good care of.
Best Carry-On Luggage For Men
Even though classic carry-on luggage is going out of style, it does not mean that there are no options left. Men, in particular, are quite fond of this type of luggage because it carries the dearest and most intimate things like laptops (with the most important business files), mobile phones and other important things that they are not trusting airport workers with enough to put into turn-in luggage. That is why they should opt for leather bags. They are stylish, yet functional travel bags that store and keep all their belongings in one place.
There are many designs out there, but duffle and classic travel bags are favorites. Wherever you go and whatever you do, you can count on them making your life and travels a lot easier.
Furthermore, if you get a leather bag, you can expect to get a lot more uses from it than a low-quality canvas bag. Leather is one of the best materials you can opt for, and it is stylish as well. Therefore, even if you do not intend to be the classiest man at the airport, your leather bag might just get you that title.
Hope you enjoyed the read. Join our family by subscribing to our newsletter and follow us on Facebook!