Leather Bags For Men
Welcome to our large and awesome collection of leather bags!
Leather bags are perhaps the best products for people who are in love with classic style. Therefore, you can remain calm that they will always stay trendy and fashionable.
---
Leather Bags for Men Made From Genuine Italian Leather
Each and every men's leather bag is made of purse and genuine Italian leather. To be even more precise, they are made of 100% full grain leather. Such high quality material will ensure durability, longevity and highest level of comfort during your wearing experience.
The interior of the bag is covered in 100% cotton thus making reaching for a phone or car keys a pleasure for your hands. Therefore, cotton interior will allow an easy navigation, storing and searching within your bag, while durable and high quality exterior will make your bag a great lifetime companion of yours.
Vegetable Tanning - Natural Way to Process Leather Bags
Our leather bags for men go through a natural vegetable tanning method. It allows each and every bag retain natural look of leather while also obtaining some authenticity and uniqueness. We assure you that only the highest quality dyes are used in the process, and thus no harm can and will come to the wearer, ever. Such method also adds a natural smell of nature to every bag, making it truly unique and awesome.
So without further ado, dive right into our broad collection of men's leather bags and enjoy every minute there.
Frequently Asked Questions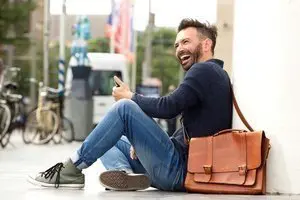 I highly recommend everyone Domini Leather bags, because their products are top quality. Expect these leather bags to be much more beautiful from what you see in the pictures.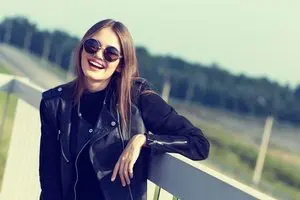 I absolutely love it. Do not be fooled by the pictures as these leather bags are much more beautiful in real life.