Leather Attaché Cases for Women
Staying organized and on top of the game is everyone's daily goal. Sometimes it could even mean promotion or demotion simply based on your ability to react. It's clear that reaction can be emotional, which is rarely a good thing. Therefore, practicing one's craft to move away from emotional reaction and instead react in a controllable manner would put you in a great advantage over your peers. But in order to do so, you have to hold yourself together. You have to always be ready and organized. That's where our leather attaché cases for women come into play. They are such a life saviors for someone who is looking for a light document transporter. Yes, some might think of briefcases as their competition. However, we look at them as brothers that each have their own time and place.
---
Buy Women's Leather Attaché Cases Online
Shopping online can be challenging since you cannot touch and feel a product. Therefore, it might feel like getting a cat from a bag, you don't know what you will get. Pictures do play an important role, but that also might be somewhat deceiving. After all, have you never seen those shopping memes online about the goods from far East? Everyone has.
However, one thing might convince you to try us out. It's the quality. And while many say that their quality is very good and so on, it's enough to ask about the material used in the production. Sellers can't just lie about that. And normally no one ever does. Even those deceiving Asian websites state openly about what their items are made of. Thus, we proudly state that our leather attaché cases are made of full grain leather. And if you know anything about leather, you know then that nothing really beats it.
Full grain leather is the top quality leather used only in the production of higher-end products. It has that smooth and yet soft feeling that everyone who loves leather knows about. Everyone falls in love with leather items the second they open their packages. That smell sort of puts a magic spell on you that will follow for the rest of your life.
Quality Leather Attaché Cases for Women
If you like what you see in the pictures, you can rest assured that's what you'll get. There will be no surprises regarding the appearance. Also, there will be no surprises regarding the material, as we mentioned clearly of what is used in these cases. Finally, all features and sizes are clearly stated in the product description section. Therefore, you can make an accurate assessment before making the final purchase decision.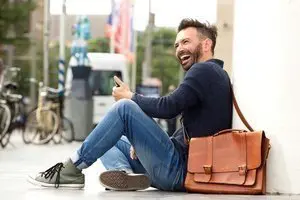 I highly recommend everyone Domini Leather bags, because their products are top quality. Expect these leather bags for women to be much more beautiful from what you see in the pictures.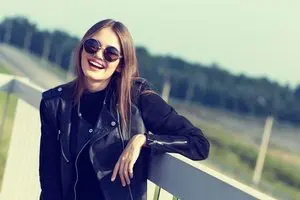 I absolutely love it. Do not be fooled by the pictures as these leather bags are much more beautiful in real life.