Why Shop Domini Leather?
Internet leather bag shopping has grown to such a huge and massive consumption machine that it has become painfully difficult to find truly unique and authentic bag that will have enduring value and beautiful style. Thus we decided to change that.
We work with extremely talented and dedicated young French designers who put their lives and souls into every design you see here. Once the design is ready to launch, it is sent to the best leather bag manufacturing country in the world – Italy. Thanks to their long-lived history and heritage of leather crafting, we end up with an absolutely stunning, durable and comfortable leather bag. Therefore, you get a trendy and fashionable leather bag that will accompany you for years to come – without breaking a bank.
Fast Shipping
Internet shopping can be frustrating from time to time, especially when You are extremely eager to finally receive your beautiful piece of jewelry. We understand that! Therefore, we ship our products immediately once your payment is cleared. You can expect your products to arrive within the following time frames depending on your geographical area: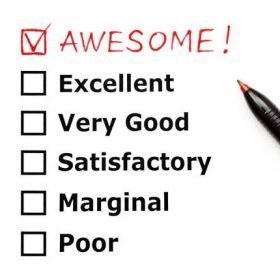 2-6 business days within EUROPE;
5-12 business days to the United States and Canada;
10-14 business days to the rest of the world.
The prices are:
FREE within Europe (up to 1 kg);
€5 to the United States and Canada (up to 1 kg);
€10 to the rest of the world (up to 1 kg).
Responsive And Keen Customer Service
The world is full of unknowns. The man plans and the god laughs. Frustrating situations may arise. A broken bubble pendant may arrive due to some accident, or it can get lost among millions of packages that are sent worldwide by millions of people. We are here to help and solve the problem the fastest and the easiest way possible.
Need help with your order or perhaps you have a question regarding some of our products? Just shoot us an email to info@dominileather.com. Usually they will be answered within minutes during Monday-Friday, and even sometimes on the weekends. However, we would like to get some rest on the weekends as well, so if you don't receive an immediate reply on the weekend, please be compassionate and have patience until Monday.
Did you receive a broken product? Please take a photo of it and send an email to support@dominileather.com with a photo attached. You will be able to choose between a full refund and a replacement of a similar product.
Did you not receive a package? Please write an email to support@dominileather.com with "Missing package" request. We will look into it by contacting shipping companies and trying to resolve the problem as fast as possible.
Your Satisfaction Is Our Goal
Our products are extremely beautiful. Unlike cheap stuff from China, our products are even more beautiful in real life. It is very hard to pass on the true beauty onto the photos. However, due to the same reason, sometimes the colors may be a bit different from what you may expect. Therefore, if you receive a product and the color slightly differs from the one that you expected, we will be more than glad to replace it for you. Contact support@dominileather.com requesting a replacement, and we will provide you with the instructions.
You will be asked to send the product to our office;
Once we receive the product, we will immediately send another one of your choice;
Or will give you full or partial refund.