Leather Wallets for Men
Wallets have been around for as long as money as we know exists. There were certain periods in the history of humanity when barter was used instead of money. For example, Spartans prohibited the use of money in 500 B.C. in order to discourage the accumulation of wealth. Today, however, the reality is different. We need money for everything and thus, wallets carrying our money are absolutely necessary. Therefore, we present you with our collection of leather wallets for men.
---
Leather Wallets For Men Made From Genuine Italian Leather
We used genuine full grain leather in the manufacture process, because it is well known to be the best there is when it comes to leather. All that becomes possible thanks to long-lived traditions and heritage of the Italian leather craftsmen. Italy is the home to the best leather craftsmen for centuries, and it does not seem likely that it can be overthrown any time soon.
Each and every wallet will last you for years. Therefore, it is not only a great item to have, but also a great investment saving you time and money in the future. As our favorite quote states: "Greedy person pays double", we always recommend investing upfront to reap the benefits in the end.
Vegetable Tanning – Natural Way To Color Leather Wallets
Our leather wallets for men, just like any other leather bag we have, go through careful and diligent vegetable tanning method. It allows each wallet to maintain its natural and earthy look while obtaining some authenticity and uniqueness. We used only the most natural and genuine dyes, causing no harm to the manufacturer or the wearer.
So, without further ado, enjoy our collection of leather wallets for men. As mentioned above, you will find leather wallets, cardholders and even small handbags, that some do call wallets. Enjoy!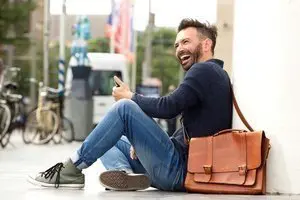 I highly recommend everyone Domini Leather bags, because their products are top quality. Expect these leather bags for women to be much more beautiful from what you see in the pictures.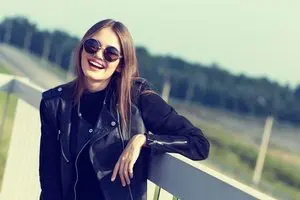 I absolutely love it. Do not be fooled by the pictures as these leather bags are much more beautiful in real life.
Frequently Asked Questions
Why choose Domini Leather?
We work with talented and well-known Italian manufacturers only who put their lives and souls into every design you see here. Thanks to their long-lived history and heritage of leather crafting, we end up with absolutely stunning, durable and comfortable leather bags. Therefore, by shopping at Domini Leather, you will get a trendy and fashionable leather bag that will accompany you for years to come.
What kind of leather is used to make your bags?
We use full grain calfskin, pigskin and Saffiano leathers to manufacture our leather bags. Some of them undergo further treatment to obtain a bag-specific final result . The quality is ensured by long-lasting Italian leather crafting traditions.
What kind of maintenance is required for your bags?
Real leather requires a little bit of maintenance. Only plastic bags can be resistant to water, scratches and sun. Most of our leather bags are soft,  and all of them are beautiful. Therefore, they will require you to take some action to ensure they serve you to the fullest. However, the maintenance is simple. Apply some conditioner from time to time to maintain the shiny look. Keep it from getting too wet and when it does get wet, do not leave it out in the direct sun light to dry out. When you store it away, make sure to put it in the dust bag. That's it.
When can I expect my order to arrive?
All orders are typically shipped out within 1 business day. If you make an order early in the morning (Paris time), your bag will most likely be shipped to you on the same day. If you make an order later in the afternoon, your package will be heading to you within the next business day. Therefore, keep in mind that if you order a bag on Friday afternoon, it will be shipped to you Monday morning.
What if I don't like my bag? Can I exchange it for another?
We offer a 14-day return on our bags. If you feel that you don't like the bag, we will allow you to exchange it for another one or get a full or partial refund. In such case, please contact us at support@dominileather.com. Usually, we will wait for the bag to arrive to us before treating your request for refund.
Can I change my order?
It depends whether or not your bag was already shipped to you. Therefore, in such case please contact us at support@dominileather.com and use your order number in the subject line. We will be more than happy to make changes to your order.
How do I cancel my order?
You can cancel your order only if it has not shipped yet. So, please contact us immediately at support@dominileather.com to request for an order cancelation. If it has not been shipped yet, we will allow you to choose a new bag, or get a full refund. If, however, it has been shipped to you, the order will not be cancelled.
Can I choose a shipping method?
All of our packages are shipped with UPS or DHL. You will not be allowed to choose a different shipping method. For special requests, please contact us at support@dominileather.com. If possible, we will grant them.
What payment methods can I use?
To purchase our leather bags you can use the majority of debit/credit cards and PayPal. Once you type your billing and shipping information on the checkout page, below you will be given a choice to pick one out of the two payment methods. If you choose PayPal, you will be redirected to their page to either sign into your PayPal account, or if you don't have one, pay with a debit/credit card on their page. If you choose to pay with a debit/credit card, you will be asked to type your debit/credit card information on the same checkout page. We use Stripe services to accept debit/credit card payments. All methods are safe and sound, and thus you don't have to worry about anything.