One thing that every man really needs to have is a leather toiletry bag. Therefore, we present you with our brown genuine leather toiletry bag – Autumn Leaves. Toiletry bag says a lot about a man. Just like his shoes and a bag. Although, it's not as visible, meaning that you have to get intimate to some level with him, but once you see it, you can tell a lot in the matter of seconds. Every self respecting man will have a good quality leather toiletry bag for his after shave, razor blade, toothbrush, perfume, etc. It's just one of those things that is hard to explain. That's why they make such good gifts, because even if they have one, newer leather one will surely make it easy for him to decide which to keep. It comes with one main compartment, which include few opened and zippered pockets inside. Nothing too fancy there, but yet practical and useful. It has a comfortable handle to carry it around, or hang it somewhere in the bathroom. Autumn Leaves bag is made of genuine full grain leather, allowing it to accompany you for years to come.
Features
One main compartment;
Comfortable carry handle;
Interior zippered pocket;
Interior opened pocket;
Comes with a dust bag;
Dimensions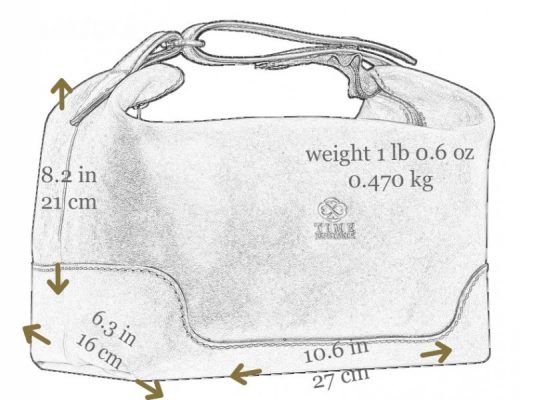 Materials and Tanning
We made this brown genuine leather toiletry bag – Autumn leaves from full grain leather. We used the leather diligently for the exterior part of the toiletty bag to ensure durability, classy look and comfort. Also, the interior is covered with 100% cotton. It makes sure that the toiletry bag's practicality is at the highest level possible. Therefore, in addition to easy and convenient storing, searching and navigating within, it also becomes easy to maintain and keep it clean.
The color of the toiletry bag is extracted by a method called vegetable tanning. The whole process includes the use of hands and requires nothing less than the highest quality of natural dyes. We guarantee that the dyes are pure and natural, containing NO unethical and/or harmful ingredients. Also, this method allows us to retain the natural look of leather while adding the uniqueness and authenticity. In addition, vegetable tanning method gives the leather natural smell of earth, which makes the toiletry bag even greater.