Best Leather Briefcases for Lawyers
Lawyers are known to have one the best briefcases out there. They seem to be always up to date when it comes to the latest designs and styles. However, if you haven't noticed, the largest majority absolutely love leather briefcases. And that is absolutely normal, as leather adds some credibility and authenticity to every self-respecting lawyer. With that in mind, we proudly present you with our best leather briefcases for lawyers.
---
Best Leather Briefcases For Lawyers For Sale
Now, that we have comfort and organization handled, we need to talk about space. Any briefcase must be able to handle A4 document folders, laptops, perhaps books and so on. Therefore, it must be of perfect size. Luckily, we have thought about that before you have. As the result, we have plenty of great leather briefcases that are perfectly suited for all the things mentioned. You won't have to worry for a minute whether or not you will have to fold your documents in half in order to fit them inside.
So as you see, our best briefcases for lawyers are truly a full-package. They miss nothing at all. In addition, they are made of full grain Italian leather that will ensure they serve you for many court battles to come. Or an office work. You don't have to be a lawyer to be eligible to buy one. However, real lawyers do value them more than others. No wonder why.
So, back to full grain leather. That's a real deal when it comes to genuine leather. There are plenty of fake leather briefcases out there, and you as a lawyer can't take that chance. You can't risk wearing fake, because it will reflect upon your reputation. And you don't want to seem fake. Reputation is everything for a lawyer, and thus wearing a real leather briefcase will never put it at risk.
Leather Briefcases for Women | Leather Briefcases for Men
Frequently Asked Questions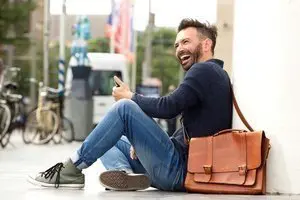 I highly recommend everyone Domini Leather bags, because their products are top quality. Expect these best briefcases for lawyers to be much more beautiful from what you see in the pictures.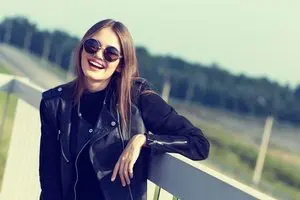 I absolutely love it. Do not be fooled by the pictures as these best briefcases for lawyers are much more beautiful in real life.