Best Work Bags for Female Lawyers
Work environment can as usually is quite strict when it comes to bags. Although, females do get away easier with a larger variety of bags they can carry with them. However, it can get tricky even for them. Some of those places can be brutal. Therefore, appropriate accessories, including bags, must be considered. Luckily, we always have your back. That's why we put together this collection of the best work bags for females lawyers. Read below to find out why they are so great and should be considered by you.
---
Best Work Bags For Female Lawyers For Sale
Another important aspect of any work bag is its capacity. It's no wonder that you have plenty of stuff to put inside. And it's the bag's job to take it all in. However, it's our job to make our bags be able of doing that. And trust us, we made that happen. While our work bags for lawyers are not as large as travel bags, due to their nature, however, they are spacious enough. You will be able to fit A4 document folders, laptops and everything else of that kind.
Finally, it's very important to note that our bags are made if full grain Italian leather. For those unfamiliar with the term, we can tell that it's as good as it gets when it comes to leather bags. The real genuine leather will make your bag look really exclusive and authentic. That will surely add to your self-confidence and thus to your reputation. After all, confident lawyers are the ones everybody looks for when a trial day comes. It's so simple, but so effective.
We believe that the above mentioned reasons are plenty to pick your bag. It's not like we have one bag for you to either take it or leave it. No, there are plenty of choices. And we are sure you will find the one just right for you. Don't risk your reputation and self-image as a lawyer. You deserve the best, and we offer only the best.
Leather Briefcases for Women | Leather Briefcases for Men
Frequently Asked Questions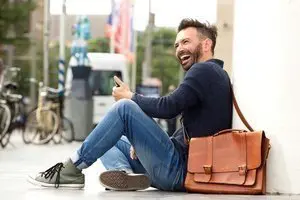 I highly recommend everyone Domini Leather bags, because their products are top quality. Expect these best work bags for female lawyers to be much more beautiful from what you see in the pictures.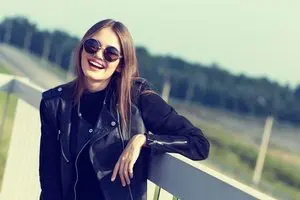 I absolutely love it. Do not be fooled by the pictures as these best work bags for female lawyers are much more beautiful in real life.