Cute Leather Backpacks
If you are looking for cute leather backpacks, stop right here. This collection may offer you something of that kind. But you may wonder why would you want to buy a backpack here, right? Well, in short, because they are incredible. If that answer does not suffice, than please continue reading as we will cover multiples aspects on why our cute leather backpacks are better than the others.
---
Cute Leather Backpacks For Sale
So let's start with beautiful and trendy. First of all, it's impossible to not see that as pictures are very well made. Some may think that pictures make the products look better than they really are. However, it's the opposite here. Once you get your backpack, you will fall in love with instantly. This trendy and gorgeous look is here thanks to French designers. We put our trust and money into the best when it comes to fashion accessories. Because, you will give us a shot thanks to the looks of the bags first, and only then will you look for additional benefits.
The quality. Our bags are handmade in Italy from full grain Italian leather. This is a deadly combination if you want your bag to have a smooth and soft leather look that will accompany you for as long as you choose. If you are to invest into something, may it be quality. After all, the investment is not substantial no matter which backpack you choose.
As you have probably already noticed, the prices are really amazing. We must keep them affordable in order to spread our good backpacks and push out the low quality ones out of the picture. However, we decided that no matter what, we maintain the high quality. In the worst case scenario, we will take a cut on our margins.
Finally, our leather backpacks are very practical and versatile. Yes they are cute, but it does not mean you cannot wear them to work. After all, it's a good change for your body and especially for your shoulders if you are into briefcases and purses. So the next time your boss sends a remark towards you about your unprofessional appearance, bring your health into discussion. We are certain he will back off a bit. If not, you can always change your work.
So there you have our cute leather backpacks for sale. They are great, they look great, they will last and they will not break a bank. What in the world can you else expect from backpacks?
Leather Backpacks for Women | Leather Backpacks for Men
Frequently Asked Questions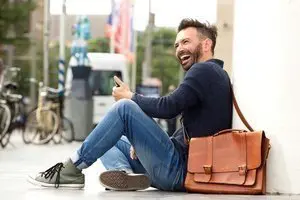 I highly recommend everyone Domini Leather bags, because their products are top quality. Expect these cute leather bags to be much more beautiful from what you see in the pictures.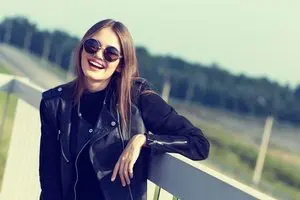 I absolutely love it. Do not be fooled by the pictures as these cute leather bags are much more beautiful in real life.