Women's Leather Laptop Bags
Genuine calfskin leather computer bags for women have finally arrived!
If you are a computer person, than you must protect it with one of the best women's leather laptop bags on the market.
---
Leather Laptop Bags For Women
Like we mentioned above, we carefully and diligently manufacture our leather laptop bags so they can serve you to its best capabilities. We focus on its primary purpose, because a laptop bag is what it sounds like - it's meant to contain a laptop. However, we never thought that nothing extra can be added to it. Therefore, our laptop bags are a perfect combination of functionality, practicality, design and comfort. It's an accessory, thus it's not a crime to look good even with a laptop over the shoulder.
Inside compartments are perfectly designed to fit and protect your laptop to its best. Each bag has plenty of additional compartments that can even fit you tablets, smartphones, various notebooks and document folders. Nobody uses bags for it's sole purpose. Any bag turns out to be an important life companion with multiple purposes. Therefore, we set ourselves to manufacture bags that will last and have a story to tell.
That is how we turned to leather. A material that is so forgiving and ever lasting, that it's a crime to have a non-leather bag. Full grain cow skin leather allows our leather laptop bags to be highly affordable. However, they are so durable that it will age along with you. In a perfectly beautiful way.
And it's important to note that leather does in fact look very good. Its new smell and shiny look will adorn you to the fullest. Leather laptop bag does indeed look very professional. Thus it can work to your advantage in the moments when you least expect.
Casual And Formal Italian Leather Laptop Bags For Women
We know that women are in general more picky shoppers than men. Men usually like what they see and purchase it, while women tend to think a bit longer before making a purchase. With our women's leather laptop bags you have nothing to worry. In case you don't like what you see, you can always send it back for full refund or a new bag.
Frequently Asked Questions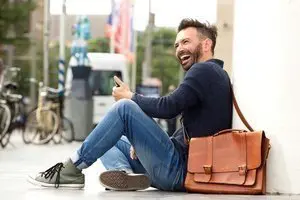 I highly recommend everyone Domini Leather bags, because their products are top quality. Expect these women's leather laptop bags to be much more beautiful from what you see in the pictures.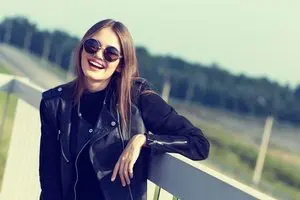 I absolutely love it. Do not be fooled by the pictures as these leather laptop bags are much more beautiful in real life.