Women's Leather Crossbody Bags
Just like men, women are in love with crossbody bags. They may not realize it, but when you think about the name, you will see that practically any purse or a handbag you have might be turned into a crossbody bag. Crossbody bags are absolutely the best when it comes to freeing your hands. While other over-the-shoulder bags are great too, wearing a bag on one shoulder on the side can be a hassle from time to time. For example, narrow shoulder women tend to have such bags sliding off of the shoulder too often. To solve that problem, we propose to consider one of our women's leather crossbody bags.
In addition, they are not that much different from more casual and typical purses. They also come in many sizes and shapes leaving you plenty of options to choose from. Just remember one thing, our bags come from Italy and are made of full-grain Italian leather. In other words, quality, durability and longevity are guaranteed.
---
Men's leather crossbody bags | Leather crossbody bags for sale
Frequently Asked Questions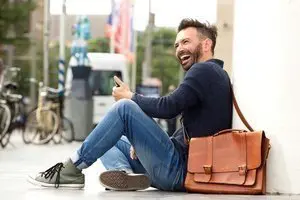 I highly recommend everyone Domini Leather bags, because their products are top quality. Expect these leather bags to be much more beautiful from what you see in the pictures.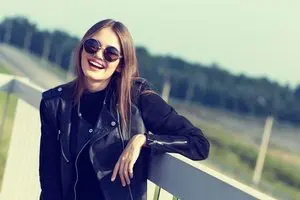 I absolutely love it. Do not be fooled by the pictures as these leather bags are much more beautiful in real life.