Before college, many men do not even think about buying a bag that could carry everything for them. Instead, they opt for huge jackets that have large pockets and backpacks. Even though backpacks are convenient for carrying books and such, after college, there is a need to look modern and stylish. Otherwise, men could end up looking like boys, no matter how they dress. Therefore, over the shoulder bags for men are becoming more and more popular nowadays. While many use them as a fashionable accessory, you should remember that a good bag is so much more than that.
Messenger Bags
An excellent example is the messenger bag. A classic, yet quality made messenger bag could last you a lifetime. When you take care of it correctly, it will carry all your personal belongings and make you look more put-together. Furthermore, leather messenger bags are one of those things that can be dressed up or dressed down. Whether you are picking kids up from school, or going to an important meeting, this type of a bag offers style and convenience.
If the messenger bag is too big for your needs, why not try a fashionable handbag for men? Do not get discouraged because of the name. You can also wear these types of bags over one shoulder, thus avoiding back pains that occur while wearing a backpack.
Handbags
However, if you are looking for more space, then take a look at what the women's departments have. Most of the bag styles today are unisex, so you can find the perfect one where you were least expecting. Long gone are the great divides between women and men, so looking into either department is a fantastic choice. When it comes to material, it is a matter of personal preference. However, leather bags have the best value for money.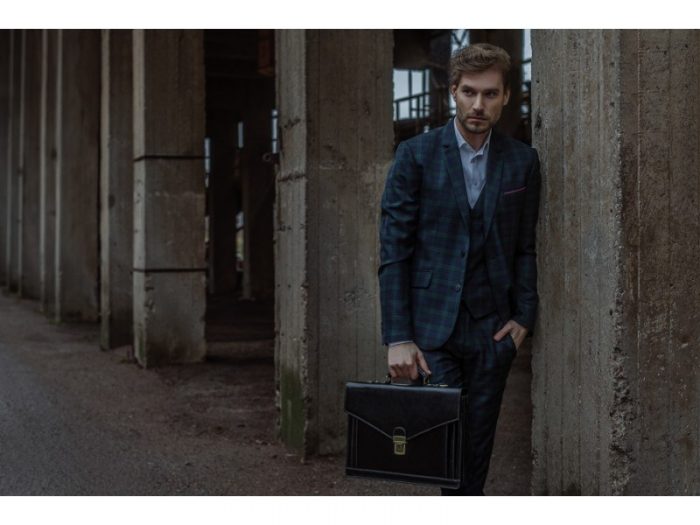 Choose Leather
Fashion thrives when it comes to leather, and there are many reasons for it. First of all, a leather bag could last you for a lifetime if you take care of it. Cleaning it properly and storing it in the right place will help you maintain its quality. Furthermore, many outfits go with a leather bag wonderfully. Whether it is a suit or even a tracksuit, the perfect leather bag will add to your appearance. It will never make you look outdated or worse for wear. Finally, a leather bag is a sort of a status symbol for many successful men. While it may not make you successful overnight, a fabulous leather bag might bring you more admirers and better job offers.
The Bags You Can't Go Wrong With
Brown Classic Carefree Messenger Bag is a perfect choice for a frequent business traveler whose trips are short and sweet. The convenient size and the buttery brown color make it an excellent accessory. Furthermore, there is enough space to store everything you might need: a tablet, pens, papers, your phone, and wallet. It is a clear winner for businessmen all over the world.
Click here to review the product: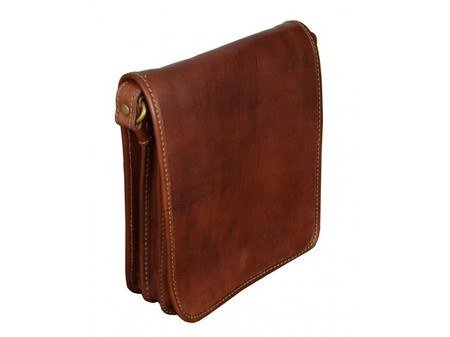 Dark Brown And Simple Leather Messenger Bag is the best investment if you are looking for an easy to clean interior. There is high-quality lining inside, so even if you happen to spill something, it will not be ruined. Furthermore, this classic design allows you to organize all your belongings inside it carefully, so there will be no rummaging around while you wear this bag.
Click here to review the product: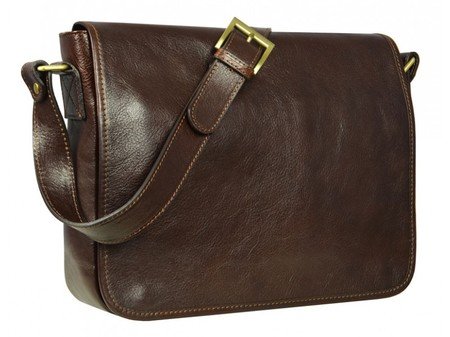 Orange Classic Carefree Messenger Bag is a beautiful accessory for any businessman out there. Made from calfskin, the durability of this bag is guaranteed, and the style will compliment every suit you might wear. Furthermore, it comes with two large compartments and a small pocket. That way, dividing your belongings and work items will not be a problem anymore.
Click here to review the product: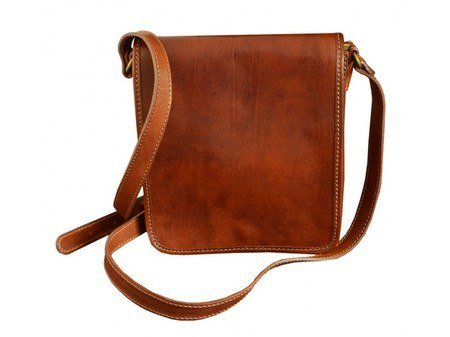 Light Brown Minimalist Handbag For Men will be your best companion if you are someone who loves keeping it simple. While this bag offers enough space for the minimalist inside you, you will have no trouble at all organizing your belongings. In addition to that, the adjustable strap will help you fit this bag correctly, no matter how tall you are.
Click here to review the product: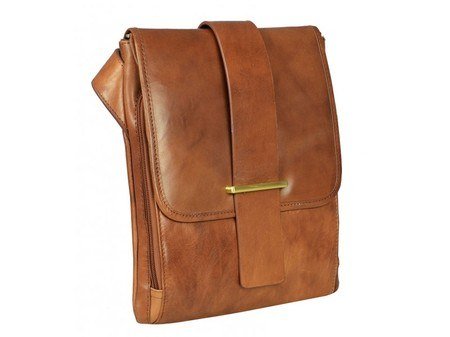 Light Brown Tote Bag For Women is the perfect option for the self-assured businesswoman. If you are looking for a spacious bag that can fit all your gadgets and work items, then this is a perfect one for you. Made from calfskin, it is extremely durable even in the harshest weather. Furthermore, it is subtle, fashionable and you can use it on a variety of occasions.
Click here to review the product: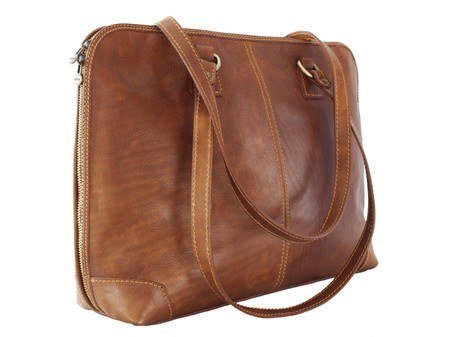 Over The Shoulder Bags For Men
Whichever bag you choose, it is vital to consider the material, the stitching and the quality of the leather. Otherwise, you will be wasting your money on something that just won't last that long. A perfect messenger bag or a handbag for men is not easy to find. However, when you do, you will treasure it forever.
There are many bags out there, but the quality is different in each store. Take our advice and do a proper research before spending your hard-earned money. We are sure that one of these bags will be a perfect addition to your collection, and an ideal companion every day, for the rest of your life.
Hope you enjoyed the read. Join our family by subscribing to our newsletter and follow us on Facebook!