Women love organization wherever they are, so it is not a surprise that they like to spend their hard-earned money on quality bags. A quality bag is so much more than an accessory. While it should look amazing and flatter any outfit, the bag should also have multiple functions. To choose the best possible design, women should consider what they will be using the bag for. Pockets and high security fastening systems are necessary to avoid any mishaps. In addition, if the bag also comes with a beautiful shoulder strap, then it is a clear winner in our books. That is why it is best to look for multi-functional over the shoulder bags for women that can cater to all their needs. A perfect bag should flatter mom's on the go or any business professional's appearance at all times.
Then there is a brand question. Some women like bags solely due to the name written on the bag. Despite the fact that they lack in functionality, practicality and don't even look too great. But we can't really argue about everybody's different taste for bags.
Types Of Over The Shoulder Bag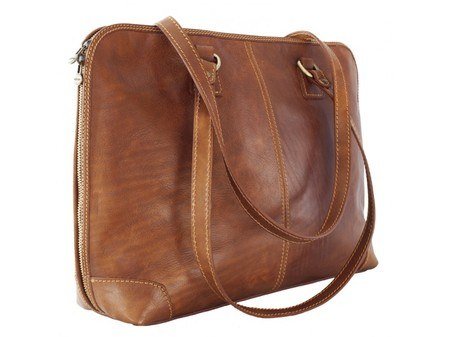 Not all bags are made the same, and that can be said for over the shoulder bags as well. Even if their name and functionality is meant to be the same, two bags can differ from one another like day and night. Regarding the shape, there are business bags that may look like messenger bags. Furthermore, tote bags are favored among modern women. They allow you to carry them over your shoulder or in your hands.
In addition to that, if a woman needs even more space, there are duffle bags as well. These types of bags serve on day-to-day occasions, but you can also use them for traveling. We find it that women prefer duffle bags for going to the gym to get a work out in. They are really practical, good-looking and stylish.
It is all in the material
When choosing an over the shoulder bag, women should consider the material first. If you opt for low quality material, you might not get much use out of the bag. The straps may break really soon, and you must always be careful not to overfill the bag.
That is not the case with high-quality leather bags though. Leather is extremely durable, and it can survive almost any weather conditions in the world. Furthermore, it is a forgiving material, which means that it will not tear or look worse anytime soon. In fact, it will only look better with time as it will age accordingly with the owner, telling the people the story of you two. It is said that scars adorn any man or woman. Well, it's the same with leather bags, as they will not look defected or old once scarred, but rather experienced with many stories to tell.
If your perfect bag comes with leather straps as well, then you can rest assured that you can carry a lot of items without worrying about your straps ripping off and your inside belongings splashing on the ground. When made with the utmost care, leather can be quite strong. If the stitching is fantastic as well, you can expect to use the same bag for decades to come. Think about all the stories you two will be able to tell!
Shapes And Sizes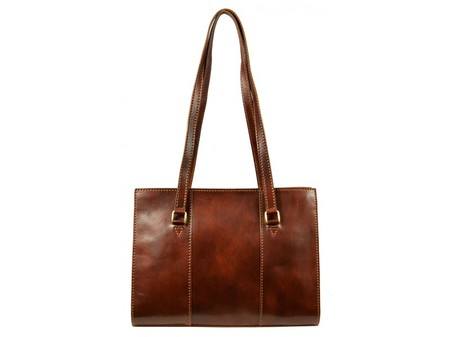 Over the shoulder bags can come in multiple shapes and designs. It can be a square design or more of an oval design. It all depends on your preferences. If you tend to use the bag for work, a rectangular design allows you to carry a laptop as well. In general, rectangular shape is probably the most popular one among both women and men, probably due to comfortable possibility to fit a laptop.
If you like more of a minimalist designs, then oval over the shoulder bags are a fantastic choice for both formal and casual occasions.
Whichever shape you prefer, make sure that it goes with your style and that it compliments your shoes and other accessories. That is why many women choose leather bags as they go with anything. Also they flatter any other piece of clothing you might pair it with.
Features Of An Over The Shoulder Bag
The best leather over the shoulder bags should look fantastic, but it also has to be functional at the same time. The number of pockets is a relevant feature because they allow you to separate your personal belongings. That way, you will not have to empty the bag entirely every time you need to find your keys or a USB key for presentation that you run late to. It is convenient to have several outside pockets with zippers so they can be easily accessed, but remain safe and sound at the same time.
Furthermore, look for more extended handles if you prefer to carry bags over your shoulder. Longer handles are comfortable, and you can easily grip them with your arms.
Quality zippers are vital in order to make the bag last for years to come. Opt for brass because they are more durable and long-lasting. That way, you probably will never have to change them, and your bag will always look as good as new.
Over The Shoulder Bags For Women
Over the shoulder bags are a perfect choice for any woman and man out there. Not only will they look fantastic on your shoulder, but they will also flatter any outfit for any occasion.
Furthermore, if the manufacturer uses quality leather, you can expect to carry it every day, without it breaking apart. Hence, your money will prove to be well spent, and your investment will stay perfect for a long time. Besides, leather over the shoulder bags for women are always in style. That way, if your fashion style changes over the years, you can still pair them up perfectly with any outfit.
Hope you enjoyed the read. Join our family by subscribing to our newsletter and follow us on Facebook!