Most people do not approve of the fact that some leather product like a bag, a wallet or even furniture is made of real animal leather or hide. As the result, they resort to available alternatives. One of such alternative is to buy those products of bonded leather. For people familiar with the term, the main question that pop into their heads is how to keep bonded leather from cracking. For others, what is bonded leather?
Below we will shortly describe what bonded leather is, and afterwards, how to keep bonded leather from cracking.
Bonded Leather
Essentially, bonded leather refers to a product that has a polyurethane component. It consists of small scraps of leather which are bonded with an adhesive in order to create the base of the material. Polyurethane maintains the appearance of real leather while lacking its attributes at the same time. It's also much cheaper than real leather.
However, its durability goes in parallel with its price. Bonded leather is prone to damage such as peeling, cracking, and scratching to a much greater extent than real leather. Due to its non-elastic fabric, polyurethane strips tend to scratch or peel away after the material stretches. After this, the leather is pretty much unrepairable. Therefore, it's best just to toss it and acquire a new one.
Fortunately enough, there's a way to avoid this worst case scenario by simply preventing the occurrence of these problems.
Tips and tricks to preserve bonded leather
Move your leather away from sunlight
A decent number of people makes the same mistake by exposing their bonded leather furniture and products to direct sunlight. This causes the leather to fade out over time. The most obvious solution would be to reposition the furniture (or move your leather products). In case your furniture's position does not allow repositioning, you can simply cover it up.
Clean regularly
This can be done either by vacuuming the sofa or cleaning it with a damp piece of cloth every two or three weeks. Have in mind that when you vacuum your furniture, you have to use a soft brush attachment to avoid scratching the leather. Vacuum cleaner usually come with all sorts of different attachments. You can easily vacuum seams and hard-to-reach places if you use upholstery and crevice attachment tools. Similarly, you can use a very soft cloth to remove the accumulated dust and dirt. You can apply these methods to other leather products as well.
Use leather conditioners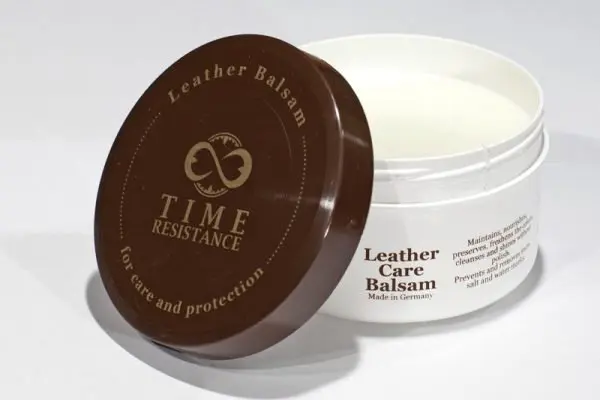 An effective way of maintaining and ensuring your leather durability is to condition it with a leather conditioner. Before you condition it, you need to check whether the conditioner will damage your leather or not. You can do this by applying the conditioner to a hidden part of the furniture or some old leather product. If the result is satisfactory, apply it to the rest of the bonded leather with an extremely soft cloth. One tablespoon of conditioner should be enough. Conditioning your leather twice a year should be sufficient enough for its efficient perseverance.
Do not rub spills and stains
When you spill or stain your leather, avoid cleaning it by rubbing the cloth because it can wear it out or soak in the stain. Instead, use a paper towel or something else that absorbs liquid well as soon as you spill something or stain it.
Do not use products that are not intended for leather
A common mistake that people make is that they use various detergents, oils, and solvents to clean bonded leather. What this does is that it causes discoloration and thin out the layers of the leather. When buying leather conditioning and cleaning products, always ask whether they are intended to be used on bonded leather or not.
Avoid placing the bonded leather next to heat sources
We mentioned that sunlight can permanently damage bonded leather due to its heat aspect. It's no different from other heat sources such as a radiator, heater, stoves, etc. Be sure that your furniture is at least 15 inches away from any heat source.
Cleaning and maintaining bonded leather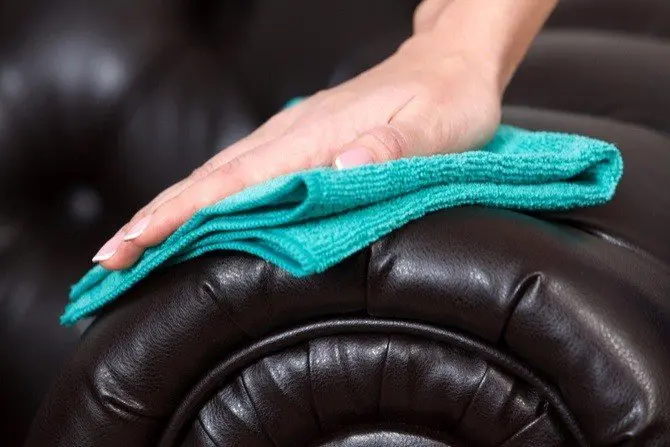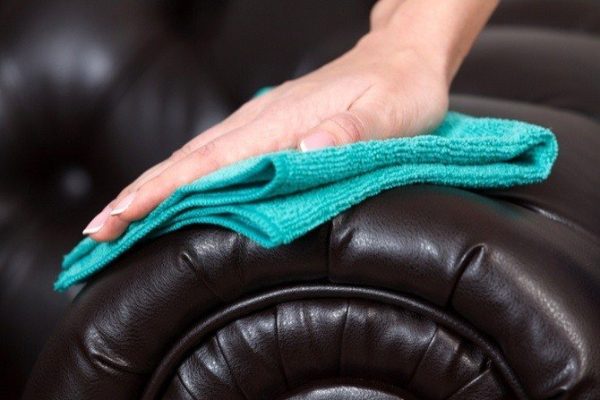 Cleaning and maintaining bonded leather is partially similar to preserving real leather because there's at least 19% or real letter in bonded one. Leather, like skin, gets dry overtime and requires to be moisturized in order not to crack. This is why we advise for you to use some kind of leather conditioner. For example, our leather care balsam is perfect for both full grain as well as bonded leather.
An interesting thing about conditioning ''fake'' leather is that the prices of your conditioner and leather itself balance themselves out. If you get cheaper leather, you'll have to get a more expensive leather conditioning treatment product, and vice versa. However, is it really worth it to buy a cheap product and having to take care of it? Is it not the whole purpose of owning things so they would serve you and not vise versa? Something to think about before getting another $20 "genuine leather" bag.
Conclusion
We hope we have helped you to learn how to keep bonded leather from cracking. Or at least to some extent, as bonded leather will not last as long as real leather no matter what you do. Therefore, if you decide to move to the real thing in the future, our leather bags for men and women are made of real full grain leather for your best wearing experience. You can fool the other, but you will not fool yourself.
Hope you enjoyed the read. Join our family by subscribing to our newsletter and follow us on Facebook!