Brown Leather Bags
When it comes to leather products, brown is the most common color out there. And there is a good reason for that. Brown is a natural leather color. But of course, not without help from dying. However, if you are looking for brown leather bags, you don't need to look elsewhere. Narrowing down your search to a color is a great start. However, right now just enjoy this collection to pick the best design and model suited for you. If you need to know more about our bags, continue reading below!
---
Brown Leather Bags For Sale
So, now that you know what our leather bags are made of, we can move on. In addition to the quality of the material, the location of where they were made is just as important. We chose the place that is very well known for superior leather products - Italy. If you are into leather at all, you probably already know that. If not, well, we are glad to tell you something new. It's always fun to find out something interesting in the most random places.
We chose Italy, because they have very long-lived traditions in leather crafting. That's probably impossible to trace how old, but it's surely been a while. However, while who makes a leather bag is important, it's also important how it looks. And for that we turned to France. France is full of fashion designers that have a good taste when it comes to fashion accessories. That's why we did not want to gamble and stuck with the best in the game. Therefore, you can rest assured that once you purchase a bag, it will not go out of style anytime soon. In contrary, it will outlast many other bags and will make you look absolutely stunning.
And to finalize it, this collection of brown leather bags is filled with many beautiful bags of different styles and designs. Whatever may be the occasion, it's very likely we can help you out. So give us a chance, check out our bags and perhaps you will find just what you were looking for.
Leather Bags for Women | Leather Bags for Men
Frequently Asked Questions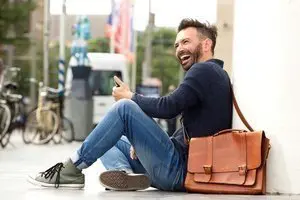 I highly recommend everyone Domini Leather bags, because their products are top quality. Expect these brown leather bags to be much more beautiful from what you see in the pictures.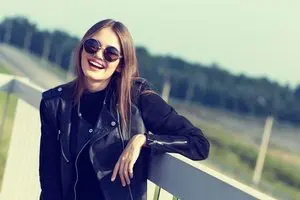 I absolutely love it. Do not be fooled by the pictures as these brown leather bags are much more beautiful in real life.