While bonded leather is a widely used material in making furniture goods, clothes and accessories, not many people actually know what it is or what sets it apart from genuine leather. That's why we've put together a little guide to help you learn more about it and understand how to take care of it. And especially, we will answer you the most common and relevant question of how long does bonded leather last.
Before we start, it's would be also good to get acquainted with good leather bag cleaning practices. Therefore, read our article How To Take Care Of Leather Bags to make prolong a lifetime of your bonded leather product as well.
[RELEVANT: What does bonded leather mean?]
What Exactly is Bonded Leather?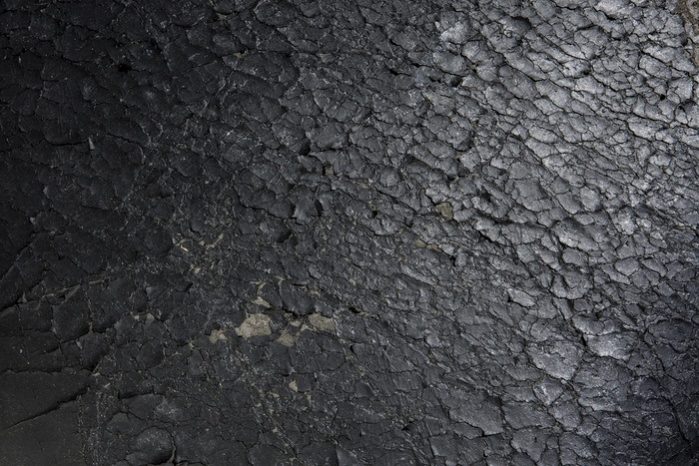 We have covered this topic quite widely in our previous articles. For example, what are the differences between bonded leather and genuine leather. You will be surprised that there are many. But just in case you have missed previous articles, let's cover it again.
Bonded leather is basically constructed from leftovers of genuine leather material, which is a practice that promotes reusing and recycling.  Manufacturers typically pulverized these leftover pieces and then stick them onto the fibrous backing sheet, which is coated with polyurethane sealant.
After this process, the sheet is then engraved to duplicate the original design of the grain. In this form, leather is much easier to work with than the original raw material.
Bonded leather is often referred to as reconstituted or blended leather and usually comprises only 20% of the real thing. If the bonded leather material contains less than 20% of actual leather, then it can no longer be classified as leather and is called faux leather instead, aka vinyl. Or as some people refer to it – plastic.
Does Bonded Leather Peel?
Over time, it will peel due to normal wear and tear. This is mainly because the leather pieces which have been bonded together start to disintegrate and flake off the backing.
The good news is that there are ways to prolong the lifespan of such leather. For one, you could use leather filler or repair kit to patch it up, or you could apply conditioner onto it on a regular basis.
How Long Does Bonded Leather Last?
Obviously, bonded leather will not be as durable as the real thing simply, because it's made up of shredded pieces of material. You can check out the differences between top grain leather and bonded leather here.
Once you start using it on a regular basis, it will wear down eventually. Small things like grit, dirt and body oils can all contribute to the gradual damage of bonded leather material.
Of course, the situation differs from one person to the next, as bonded leather lasts longer for some people than it does for others. For instance, you can't expect your bonded leather shoes or bag to last if you have a dog that keeps chewing on it, or if your kids like playing with it.
However, if you only use it gently and commit to taking care of it, then your bonded leather item can easily last for up to three years or more. All while saving you a lot of money.
How to Clean Bonded Leather?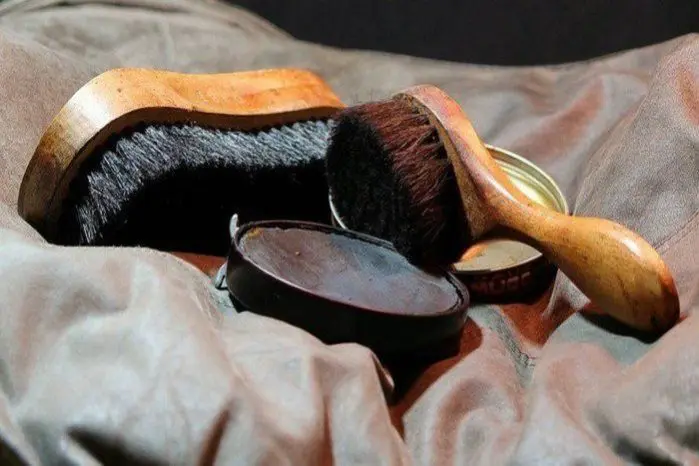 It's incredibly important to take proper care of your items at all times to ensure that they last longer. For instance, it is recommended to only clean it with a soft damp cloth whenever you see a build-up of dirt or body oils on it. Also, leather conditioner is a must to keep it protected.
Also, make sure to keep your the item away from direct sunlight or any source of heat like a fireplace or heating vent. That's because the heat only serves to dry the leather out and will cause it to peel off in time.
If you happen to spill anything onto it, be sure to clean it up immediately. This will help to avoid staining, which is quite common with such material.
How to Keep It from Peeling?
Some of the best ways to keep bonded leather items from peeling include:
Avoiding the use of harsh chemicals;
Cleaning it regularly with a soft, damp cloth to remove debris and bodily oils;
Applying leather conditioner onto it on a regular basis;
Keeping it away from direct sunlight or any significant source of heat.
These suggestions and advice will also help you to prolong your leather bag from cracking. For more information on how to keep bonded leather from cracking, click HERE.
Summary
It's hard to tell. Really. Simply because it highly depends on the person wearing it. However, if taken care properly, it can easily last you 3 or 4 years. Given our consumerist nature, we would like a new bag quicker than that anyway. Therefore worrying about how long does bonded leather last really makes no sense.
Hope you enjoyed the read. Join our family by subscribing to our newsletter and follow us on Facebook!