Leather is, without a doubt, a luxurious and forgiving material at the same time. It's also known for its longevity, given that you properly take care of it. However, one element that doesn't go well with leather is water. Most people know this fact making them want to dry it the moment it gets wet. During the drying process, it's common to ask how long does it take for leather to dry. In this article we are going to attempt to answer the question of how long does it take for leather to dry. So without further ado, let's dive right into it.
[RELEVANT: How To Remove and Old Oil Stain From Your Leather Bag]
Drying Leather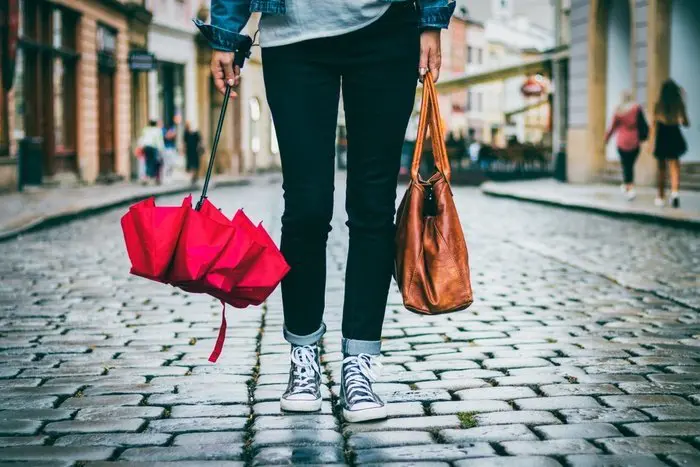 Just to answer the question, it would take days for leather to dry if you want to do it the right way. Some people might recommend that you use a blow dryer to dry leather. However, this is a big mistake, and it will only turn the leather into something that looks similar to a jerky.
Heat and leather DON'T mix well together. Hence, air drying is the recommended route. But, let's step back a bit as there are two different types of leather, and each has a recommended way of drying.
Two Kinds of Leather
There are generally two types of leather. There's the water-based and the oil-based.
An excellent example of a water-based material is the vegetable tanned leather. It's also the type that is easier to repair from moisture or water damage. Most of our Italian leather bags are actually vegetable tanned.
Distressed leather is an excellent example of oil-based leather. If this type of leather is exposed to excessive water damage, it's common for it to be in an unrepairable condition.
How to Dry Water-Based Leather?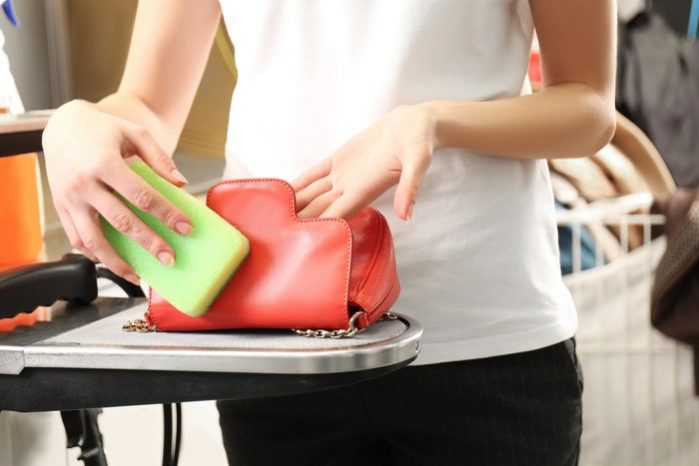 The first step is to wipe away any water with a dry cloth. You need to do this step on the exterior and interior of the material. For water that is soaked into the leather, it's recommended that you allow it to evaporate on its own naturally.
You'd also want to place a newspaper on the inside parts. This will help in absorbing moisture and aid in maintaining the leather's form.
It's highly recommended that you place the leather outdoors where there's a sufficient amount of airflow. However, it should not be exposed to direct sunlight. It may take a few days before the leather dries sufficiently. However, you don't want the leather to completely dry.
After it's sufficiently dry, you can then add a leather conditioner to bring back its charm.
How to Dry Oil-Based Leather?
The first step is to assess how wet the leather is. If you only spilled water on it, you can simply wipe it off immediately and it's likely that it won't be a big deal. The real problem is when you have immersed the leather in water.
When it comes to oil-based leather, you need to make sure it's completely dry before moving to the next step. Also, don't use any stuffing (e.g., newspaper) and don't stretch the leather.
Dry the leather outdoors. Place it on a spot that has enough airflow and not exposed to direct sunlight. It will take days before the leather is completely dry.
Once the drying phase is done, you can move to the next step which is the application of oil. It's best that you use oil specially made for leather. Place the oil in a cloth and wipe it on the leather in a circular motion.
Keep in mind that one application is not enough. You need to do it once a day until the leather has fully recovered its natural state.
How Long Does It Take for Leather to Dry?
Therefore, to sum everything up, it will probably take a few days for your leather bag to fully dry out and be ready for use. It's important to do that, as wearing a bag that is not fully dried out may damage it irreparably. It become especially relevant if you buy a lower quality leather bag. But at the end of the day remember, it's not a baby, and once dry, use it. You bought it to serve you, and not the other way around.
You can check out our leather bags for men and for women. They are lovely and will last you a lifetime.
Hope you enjoyed the read. Join our family by subscribing to our newsletter and follow us on Facebook!