Your bag is an investment, and because of that, it is vital to care for it properly. Even though canvas bags are a fantastic solution for eco-friendly individuals, you can easily ruin them if you do not follow the manufacturer's cleaning instructions. By reading below you will discover how to clean a canvas bag properly, and also why you should consider getting a leather tote bag instead. So, without further ado, let's go.
RELATED: Taking Care Of Leather (Good read if you want your bag to last a lifetime)
What Is A Canvas Bag?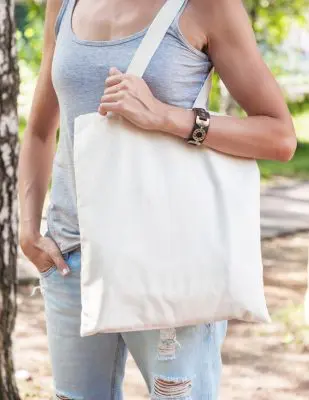 Canvas is a sturdy and very durable plain-woven fabric used by manufacturers to create fashionable tote or shopper bags. Unlike plastic bags, they will not hurt the environment, and you will get a lot more use out of them. Cotton or linen alongside of polyvinyl chloride (PVC) are used in its manufacturing nowadays. However, historically speaking, canvas bags were first made of hemp.
Canvas bags often feature a simplistic design with a few key details. Furthermore, they can hold their shape well, but their form is adjustable. Therefore, if you pick one for your air travel, you do not need to worry about not meeting the dimension requirements at some cheap airplane company.
Nevertheless, canvas is a material that attracts dirt. Even if you take proper care of it, it can look filthy fast. Therefore, it is crucial to learn how to clean it properly, so that you do not have to buy a new one every month. The cleaning process involves three steps:
Preparation for cleaning;
Removing the stains;
Drying.
So let's cover the steps in more detail.
1. Prepare The Bag For The Cleaning Process
Before deciding to wash it, check the condition of your bag and remove all your belongings from it. If the material is not waterproof, then there is no reason why you should spot clean it with your wallet and keys inside.
Once you have removed everything, make sure there are no rips and other damages. A great canvas bag is sturdy and reliable. However, if there are some rips, try to fix them before washing it, as it may further deteriorate the state of the bag.
Another thing you should think about is the color of your bag. Some of them are colorfast, which means that the color won't bleed. This is especially important to remember if you want to use your washing machine to clean it. If you want to check whether or not the bag is colorfast, add water to a small bowl and submerge a part of the bag in it. If the color starts bleeding after 10 minutes, then you will know not to wash it in your washing machine.
However, if the water stays clear, and there is no residue on your paper towel when you wring the canvas, then it might be machine washable. Still, you have to be careful: only wash the bag in cold water, just in case the color does bleed.
Read the label and see if it is machine washable. If the manufacturer warns you against it, then you will be better off just hand washing it. In addition, when placed in hot water, some canvas bags can shrink, and that can easily ruin them forever.
2. Removing Light And Heavy Stains From Your Canvas Bag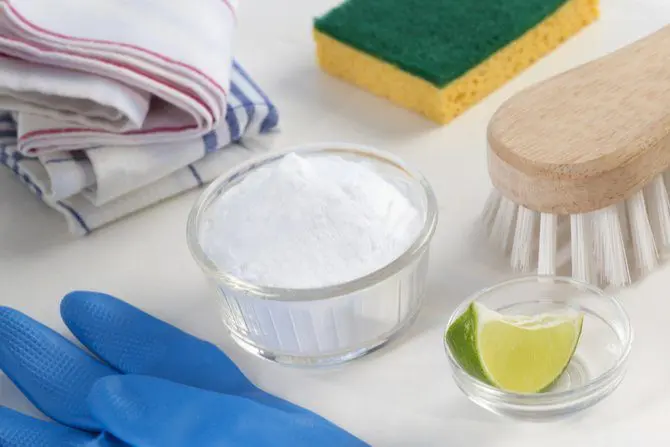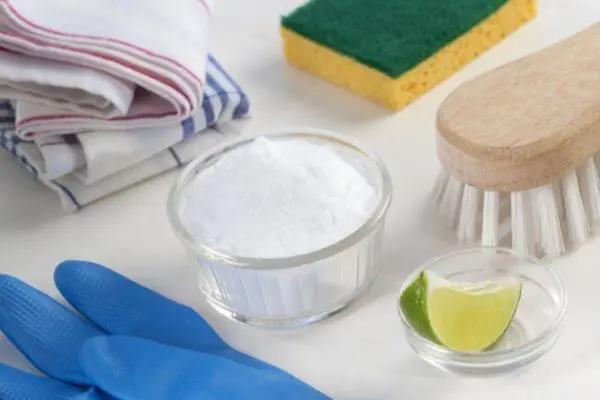 If the stain is light, then you can use a regular soap bar to spot clean it before washing it completely. Just apply a little bit over the stain, and use a damp sponge to remove it. You can use this method until you remove the stain entirely. Afterwards, wash the bag to maintain its uniform look.
Heavy stains, like oil and ink, might cause you a bit more trouble. Dry cleaning is not for canvas bags, so you will have to remove the stains at home.
You can clean oil stains by applying a small amount of talcum powder or cornstarch on them. For best results, it is always good to leave the powder on the stains for a few hours. Afterward, you can clean it entirely with a mild soap.
If you spill ink on your canvas bag, there is no need to panic. You can remove the stain by using a mix of toothpaste and baking soda. Apply the mixture on the stain with a toothbrush and scrub until the stain shifts.
However, do not scrub too fast or too hard. It could ruin the material and cause the stain to spread. Repeat the process a few times until the bag is clean.
RELATED: How To Get Stains Out Of Leather
3. How To Dry It?
Drying your canvas bag in your washing machine can also make it shrink. Therefore, your best option is to line dry it, preferably somewhere where there is lots of sunshine. That way, it will dry faster, and the results will be seamless.
If your canvas bag has wrinkles, you can easily iron them out. However, it is vital to spray a bit of water on it so that you could remove all wrinkles without too much hassle. Make sure you are using the highest setting on your iron, and go over the material using short strokes. That way, you will not accidentally burn it.
Leather Tote Bags vs Canvas Bags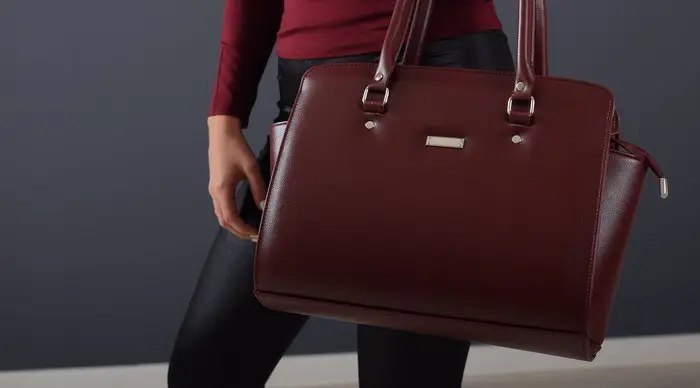 Having to choose among leather and canvas bags is never an easy choice. While both have their time and place, if we had to pick a winner, however, we would give it to leather.
While you may consider us being subjective, and we somewhat are, however let's just look into the facts and name the key advantages and disadvantages to owning a leather bag instead of a canvas one. So, here are some key advantages you should definitely pay attention to before making the final decision:
Leather dominates when it comes to fashion accessories. We need not to forget that any bag is a fashion accessory first, and that applies to all bags, leather or not. You would never see anyone pick a canvas bag to impress someone.
Leather bag is simply a better investment than a canvas bag. Now this part needs a short explanation. You see, leather bags, and we are talking strictly of full or top grain leather ones (none of that "genuine" leather crap), can be used as handbags, workbags, office bags and shopping bags, all while maintaining and even boosting your image. Canvas bags, unfortunately, will do none of that. You will create a self-image of a relaxed and hip person who cannot be taken seriously.
Leather bags will last you much longer, and hence, it's a better investment. Leather is among us humans since we stood up on two feet. It has proved itself to withstand any environment the history of humanity could throw at it. Therefore, it's safe to say that leather is a "safer" choice.
A small drawback to leather bags is the price. While to some it's a big No-No, however, you get what you pay for. While canvas bags are cheap and durable to some extent, they easily get dirty and people tend to replace them fast because of that. At the end of the day, you will have replaced multiple canvas bags while you could have had only one beautiful leather tote bag instead. So all that eco-friendly part goes out the window.
And with leather bags you will never have to worry about how to clean a canvas bag again.
Conclusion
Learning how to clean a canvas bag is a simple and quick process. Once you apply the cleaning methods on your canvas bag yourself, you are set for life. However, we find leather to be highly superior to canvas. Although, there are advantages and disadvantages to both materials, at the end we find that leather comes up on top.
Hope you enjoyed the read. Join our family by following us on Facebook!