Leather is one of the most timeless and durable materials out there, but it's also quite expensive. That is why a growing number of people are turning to alternatives like bonded leather for something similar but less pricey.
Although bonded leather is made from a combination of real leather pieces and synthetic material, it gives the appearance of the real thing. In fact, you'd be surprised at just how much furniture is actually made from bonded leather.
However, as with anything, bonded leather requires maintenance to keep it looking good and performing well. So let's dive into learning how to protect bonded leather.
[RELEVANT: How To Keep Bonded Leather From Cracking]
Some Quick Tips
If you are searching for information of how to protect bonded leather, we assume you know what it is. But just in case you want to refreshen your knowledge, refer to "What Does Bonded Leather Mean?".
Here are some tips to help you take proper care of your bonded leather.
If it gets dirty, only wipe it with a clean cloth.
Use a leather cleaner.
Regularly apply leather conditioner onto it.
Treat spills immediately.
Always check the warranty of your bonded leather product.
How to Wipe Down Bonded Leather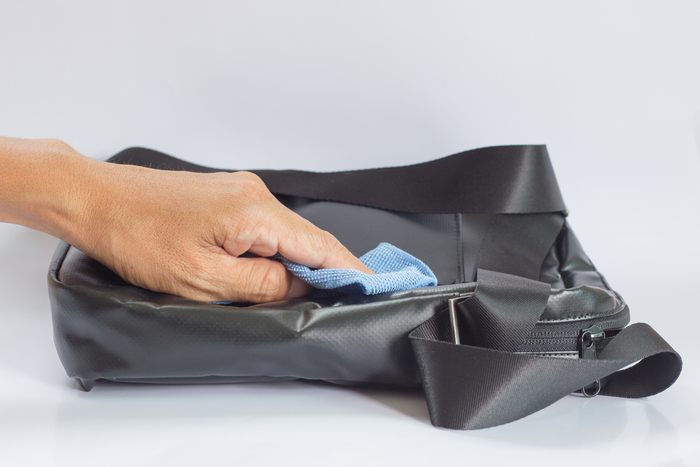 To help remove the build-up of dust and debris from your bonded leather furniture or clothing item, wipe it down once per week with a clean dry cloth.
Cleaning Bonded Leather
To clean your bonded leather further, simply wipe it down with a soft and clean damp cloth after you've wiped it down with the dry cloth. You can also use a bit of Leather Care Balsam to wipe down the bonded leather. Then finish it off with a final wipe down using another clean, dry cloth.
Bonded Leather Conditioning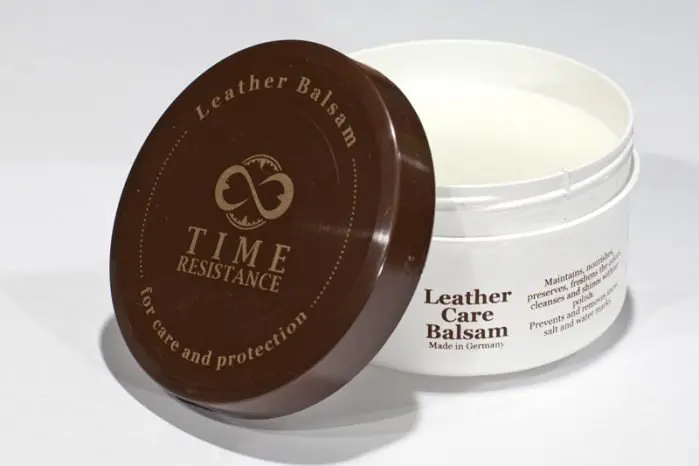 The best way to keep your bonded leather feeling smooth and supple is to condition it with leather conditioner on a regular basis. However, be sure to spot test the leather conditioning product that you'll be using first. That is needed as certain types of bonded leather will not be affected by a conditioner. Therefore, if the leather conditioner manages to penetrate the bonded leather, you've got a winner!
Just be sure to only rub a small amount of the leather conditioner onto the bonded leather material. And use a soft material like a lint-free cloth. Alternatively, you can apply it with a soft paintbrush or even your hands. The important thing is to make sure that the coat of leather conditioner that you apply is thinly yet evenly distributed.
Treating Spills
When it comes to treating spills on your bonded leather, it's important to react quickly. This means treating the spills as soon as they happen.
The best way to go about this is to gently blot the spill until you're sure that you've gotten all of it out. Whatever you do, never scrub the stain as that will only make it worse. Most of the time, all it takes is to just blot out the stain until it completely disappears. If that doesn't work, then you can try cleaning it with non-toxic leather cleaner.
The most important thing is to make sure that the stain spends as little time on the bonded leather as possible.
Check the Warranty
If you bought your bonded leather product from a reputable manufacturer, then it should come with a warranty. That's because factory defects happen all the time, so it's important to give customers a warranty that they can use to return the product at no extra cost.
So, make sure to keep your warranty documents in a safe place and refer to them immediately if any serious damage happens to your bonded leather item.
How to Protect Bonded Leather
It does not take a rocket scientist to figure out how to protect bonded leather. However, it's always better of not taking a chance on such things. One mistake and you may need to replace your bonded leather bag. After all, it's not REAL and GENUINE leather. It's faux and it takes effort to make it last.
Hope you enjoyed the read. Join our family by subscribing to our newsletter and follow us on Facebook!