No, a messenger bag is not a purse. We could finish the article with the first sentence as it clearly and directly answers your question "is a messenger bag a purse", however, we like to exceed the expectations of our readers. So, there may be some similarities between the two in how they're used and how they're styled, but the differences are quite significant. We understand the notion that one might think they already have a purse, so why would they need a messenger bag. We also get the mindset that messenger bags resemble purses, which might drive some away from owning one. However, we're here to tell you that messenger bags are not only quite different from your common purse, but often a better option for every day use.
The idea that messenger bags and purses are the same items should be thrown out the window. In terms of looks, there is so much contrast between the two that no one will see you toting a messenger bag and think it's a purse of any sorts. In terms of practicality, the messenger bag offers tons of useful features that you might not find in a purse.
With that being said, if you're hesitant to get a messenger bag because of how it looks or how it functions, then here are some contrasts between the two products.
The Differences Between a Messenger Bag and a Purse
It's certainly understandable that there is some hesitation in getting a messenger bag when you might already have a purse or are worried about the look of the bag. But trust us when we say that they are not the same thing, nor do they perform the same function. But let's take a closer look to key differences below.
Purse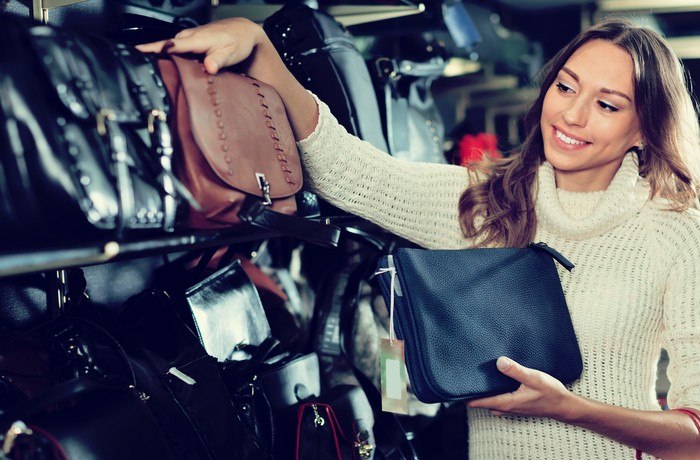 A purse, typically – but not necessarily – reserved for use by women, is a carrying tote used to bring along everyday items. These could include keys, wallets, phones, chargers, etc. Anything that might be used throughout the day and is useful to have with you goes into a purse. The sizing of a purse varies a little bit, but tend to remain on the smaller scale in comparison to other leather bags. Therefore, purses are really designed for a limited amount of items to be carried inside.
The way they're carried is typically the same, which is by the handles at the side of the wearer or by the bottom in her palm, like clutches (some define the two as the same thing). Many purses offer a cross or a shoulder strap, but these include specific stylistic differences that further remove them from comparison with a messenger bag. The overall methods of transition with the bags might be the same, but the function and fashion of each is where the differences lie.
In general, purses fall under the handbag category and are looked at as smaller handbags. But once again, there is no rigid consensus regarding pure definition of a handbag or a purse, therefore we stick to our own expertise and not some random derivatives by other fashionistas.
These are some of our best-selling purses:
Messenger Bag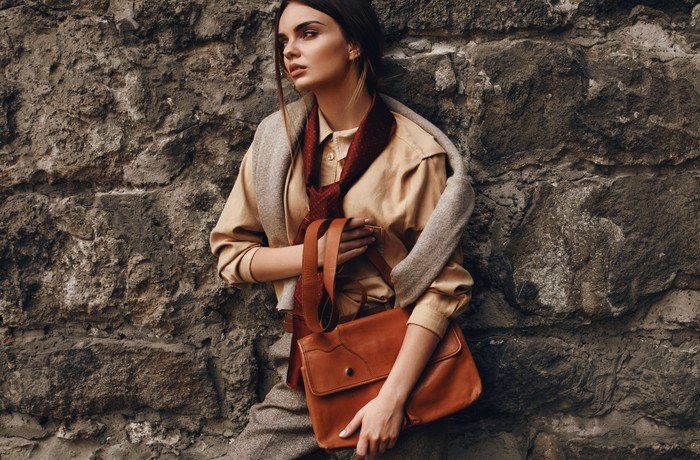 While a purse is used to bring along everyday items due to limited space inside, a messenger bag typically expands your transportation capacity due to larger compartments. For example, if you're heading to work, you might bring the essentials in your purse, but any business items like a laptop or important documents would go in a messenger bag. You can store what you want in a messenger bag, but the flat design makes it perfect for professional items.
You can read the article just below to get better acquainted with messenger bags.
[Good read: What is a messenger bag]
Another great difference between the two is the way of carrying it. While purses are carried primarily in your hand or palm, messenger bags are carried solely over your shoulder. Most of the time they even come equipped with undetachable shoulder straps. Some more exclusive models might have an additional handle and detachable shoulder strap, making them briefcase-like, however such cases are more of the exceptions to the rule.
These are some of our best-selling messenger bags:
Summary
Is a messenger bag a purse? Now you can not only answer the question, but also give an educated explanation about each type of bag. People tend to focus on irrelevant things sometimes, worrying about whether or not they are purchasing "the correct bag". But at the end of the day you should not care too much whether or not a bag you love is called a purse or a messenger bag. It must be of a high-quality materials, inexpensive and beautiful, and the rest won't matter.
If you enjoyed the article, please join our Facebook family.