Whether it be for style or security, having a laptop bag is the way to go when traveling with your device. Nothing beats the convenience and feel of a properly sized laptop carrying case, but finding the right one for your device can be tricky. So if you have a question of what size laptop bag should I get, then go nowhere else. We are here to guide you to the right direction.
So without further ado, let's dive into the key details you need to consider before you can start shopping for a laptop bag.
Understanding Laptop Size
This is an issue that many laptop owners run into. They don't know how to get the size measurement of their laptop and end up selecting the wrong size bag. Measuring the size of the laptop means finding the measurement of the screen. You can do this by running a measuring tape from corner to corner diagonally along the screen. That number is the screen size and will be useful for finding out which size laptop bag you should go with.
To get a detailed explanation how to get it right the first time, check out this article How to Measure a Laptop for a Bag. It covers the issue in a great detail and will ensure that you do not make any silly and potentialy very expensive mistakes.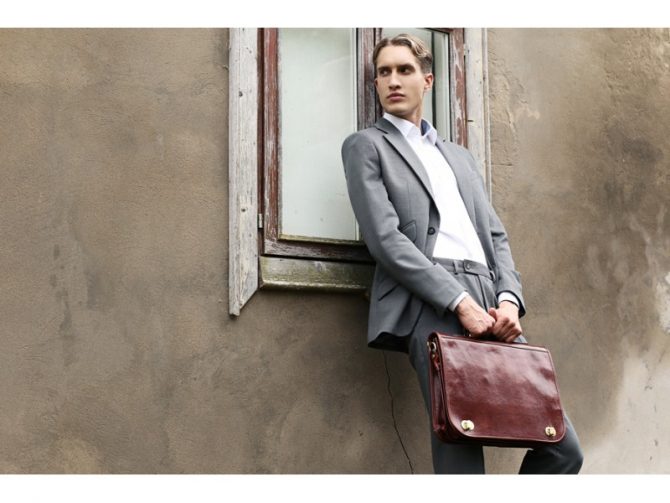 Getting the Right Dimensions
Once you've determined your laptop size, you should be able to narrow down your bag choices pretty fast. Laptop bags typically offer a pretty accurate representation of laptop sizes so you likely will have plenty of great options once you know the size. However, to find the best bag for you, you'll need to narrow it down even more. This can be achieved with three laptop-specific measurements: the width, depth, and height of your device.
The width of your laptop is from one side to the other. You can easily find the width by placing a measuring tape horizontally across your keys. It should run parallel to the space bar and avoid any bumps that might give you an inaccurate reading. The depth can be found by measuring from the front (facing you) to the back of the laptop. To get the height, close your laptop and measure from the base (the part that touches the desk) to the top. The height should be the smallest number.
These specs should come together to help you find the perfect laptop bag shape and size. The better fit the bag, the more protection your laptop will receive. You want to find the balance between snug and room to breathe.
Choosing the Right Material
This might not be as apparent as a determining factor as the size of your laptop, but the material your laptop bag is made out of can make a huge difference. Some laptop bag materials feature more stretch than others. Some bags should be purposefully bought one size up to protect the bag and its contents. The type of bag you're looking at will make a major difference in which sizes you should be looking at.
For example, some mesh laptop bags have more stretch to them than a leather case. However, leather cases will be better suited for protecting your laptop. Protection is another key factor that should go into your laptop bag choice as that bag is the last line of defense for your computer. For ample protection, you don't want too much space in the bag.
In our opinion, nothing beats a durable and high-quality Italian leather laptop bag. They are simply superior to its other material cousins, however they come at a higher price. Therefore, it's an important question you have to ask yourself – is your laptop worth that extra money?
Final Words
There you have it. It's no rocket science. Most bags nowadays will do the job. However, nothing will do it better than leather laptop bag. It's very simple why.
First of all, if they are made of full grain leather, it will ensure that the bag is sturdy and very protective. It will bump up the price, but with higher price you can be certain that interior padding will be just as good as the external material. If you want something slightly softer and more gentle, our women's collection have some amazing unisex models that might suit both genders equally well.
If you enjoyed the read, join our family on Facebook and find out more about leather bags.