It seems like such a trivial question, but there is plenty of logic behind it at the same time. This question might come from the desire to look your best whilst walking through the airport, or it may be based on the safety and security of your device. No matter the cause for the question of How to carry a laptop bag, the answer remains the same: it depends on you.
Each laptop bag is different and the type that you have will play a major part in deciding how to carry it. It also depends on what situation you find yourself in – running through an airport or walking across campus to class? Whether you're looking for style advice or protection tips, it will be a major decider as well. The first question you need to ask yourself to determine how to carry your laptop bag is what is your situation?
Which Type of Bag Do You Have?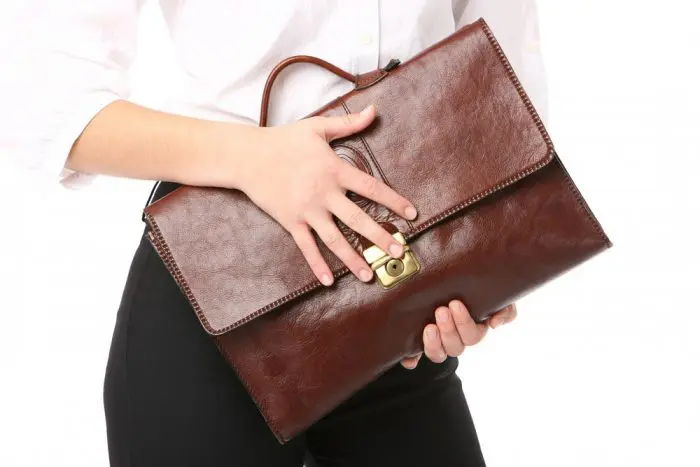 The type of a laptop bag you have will help you figure out how to wear your bag. Some bags are designed to be worn a specific way while others are more easy-going. For example, if your bag comes with a strap, you'll have more options to wear it than a bag that only has handles. With the handle bag, you can only really carry it with your hands, while shoulder strap opens up many more possibilities.
Some laptop bags mimic that of a backpack and can be worn like one. Those two-strap bags offer plenty of versatility, but cut back on other forms of carrying in case they are not detachable. You'll be able to do a two-shoulder carry, but you might find slinging the bag across your chest like you might a single-strap bag to be quite cumbersome and awkward. The type of bag you have will certainly play a major part in answering this question.
[Good Read: What is a Good Laptop Bag]
Understanding the Situation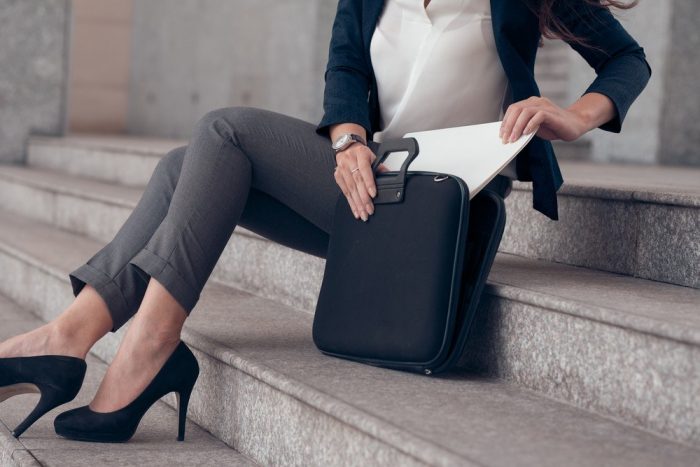 Whether you're running through the airport to get to your plane, or you're on your way to the coffee shop to do some work, the situation will play a major part answering your main question. Security and convenience are two of the biggest reasons people purchase laptop bags – if you're on the go, you'll want to make sure your laptop bag is properly-suited for protecting your device.
So, if you're running through the airport, you'll want to limit the amount of bounce or impact the bag is having on your laptop. For this, you might want to tighten the bag to your body to avoid as much shock as possible. When walking a long distance with your bag, it could become strenuous for your shoulder so carrying it with any handles present might be a safe bet. Finally, as biking becomes more and more popular, bags have to reflect on such situation as well, as not all laptop bags are suitable for bike riding.
Therefore, what could be your options for each of the abovementioned situations? Let's think about it for a second:
Running with any bag is not the most convenient thing to do. However, we all find ourselves in such situations, and therefore, have to deal with it. In such case I personally choose any high quality briefcase, or a special laptop bag with two comfortable handles. While on the run, your joints such as wrist, elbow and shoulder reduce the shock to the laptop, and thus protecting your laptop to the max.
In the situations where you have to walk long distances, my best choice are messenger bags, or specialized laptop bags with shoulder strap. In such case you have your hands free to do what you will, and you might even forget that you carry a bag with a laptop inside. Of course, if you load the bag up with other heavy items as well, you might find yourselves changing shoulders from time to time. That is perfectly normal, as one side might overwork and get tired, thus chaning it up and balancing the load on the body is a smart thing to do.
Finally, biking puts us in an uncomfortable situation when it comes to various bags. In such case I prefer a backpack. There are tons of perfect laptop backpacks that are comfortable and secure. You don't even feel it while riding, making it the perfect choice for the situation. However, if your ride is somewhat long and intense, you might not be able to avoid a sweaty back. Therefore, have a shirt ready at work, and in some extreme cases, a shower might be a good idea as well.
Carrying For Protection
As we briefly mentioned, when in a situation that calls for protection of your device, carrying your laptop bag in a way that limits the possibility of damage is quite important. Your primary goal when deciding how to wear your laptop bag should always be security and protection. Like most normal people of today, we tend to keep too much extremely important information on such devices as laptops and smartphones. Therefore protecting it seems like a given.
However, we also value our comfort, and thus have to find the perfect balance between the two.
Conclusion
So there you have it, a few simple things to consider before you go ahead and purchase an Italian leather laptop bag. Here at Domini Leather we have plenty of options. Our collections of leather laptop bags for men and women contain numerous options for every taste. See some of our best products bellow.
If you like the article, please follow us on Facebook for more relevant information.