Handbags are among those things that we use in almost every single day of our lives. Their role is very important since this is where we keep our valuables such as our mobile phone, wallet, and other important stuff. Therefore, when looking to buy a new leather handbag, make sure you choose one that's reliable. It should be able to keep your things protected from theft and the inclement weather.
But given the many different types of handbags available today, choosing the best one can be sometimes overwhelming. They are available in different styles, colors, and are made from different materials as well!
To make your shopping experience easier, here's what you need to know about the different types of handbags.
1. Satchel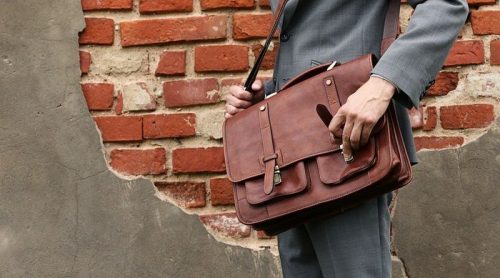 Satchel refers to those large and sturdy handbags that have a flat and wide bottom. The bag's main opening is covered by a flap and usually comes with two handles. It may also come with a long shoulder strap so you can simply hang it on your shoulder if you need to.
Since satchels are a larger type of handbags, they are commonly used for carrying bulky items like laptops, books, files etc. Both men and women wear the satchel bags either for school, work, or travel.
(Check out our leather satchel bags here)
2. Baguette Bag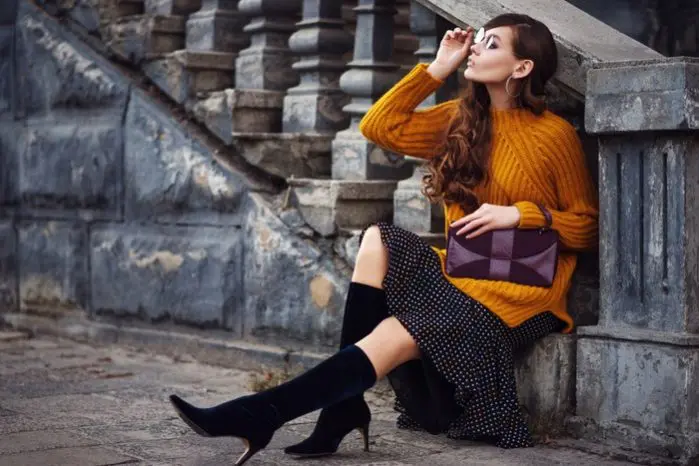 Baguette bags are named after the long French bread because of their rectangular shape. This bag has a small strap in the middle and has a wide bottom and minimal depth. It's usually secured with zippers or clips.
Since baguette bags have small spaces, they are often only used as a fashion statement and to carry small essential items, such as the wallet and mobile phone. But because of its small size, these bags are easy to carry around and are very convenient for shopping.
3. Bucket Bag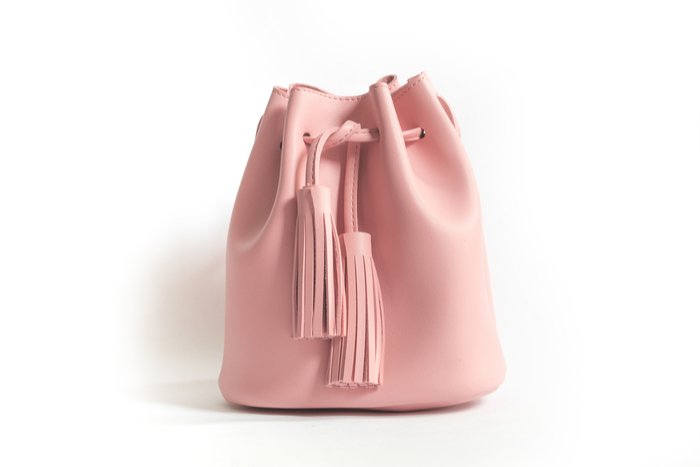 From the name itself, bucket bags are shaped like a bucket. Some of these bags are open on top, which is not very secure, but there are also those that have drawstring closures. These bags have shoulder straps and are used as a shoulder bag.
The bucket bag has a roomy storage space and is capable of carrying plenty of stuff, such as a mobile phone, wallet, vanity items, books, and many more. These bags are usually made from sturdy materials. Due to their unique shape, they are sometimes worn as a fashion statement.
4. Tote Bag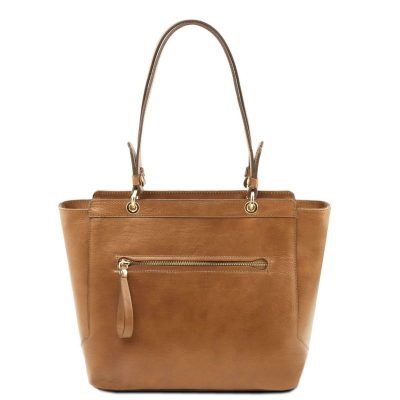 Tote bags are bigger than a regular handbag although they are not as big as the satchel bags. They are usually square or rectangular in shape and have a large and wide bottom. The top portion of the bag is open, which allows for easy access to things. It's equipped with two shoulder straps so the bag is often worn as a shoulder bag.
The bag is perfect for shopping, which is why it's sometimes called a shopper bag. It's very convenient to wear and has a somewhat large storage that could carry quite a few items.
You will find awesome leather tote bags here.
5. Clutch
Clutch bags are among the smallest types of handbags in the market. Yet, these bags are usually stylish looking. Most of these bags are rectangular in shape and have zippers or buckles as its enclosure. They don't usually have any straps and thus you will have to hold it in your hand.
Since clutch bags are small, you can only carry small items, such as ATM cards, bills, and smartphones inside one. You will see these bags on women attending parties and formal events because they go well with a gown or a formal dress.
6. Hobo Bag
Hobo bags are roomy and have a wide opening on top that accommodates bulky items. These bags have a shoulder strap, which makes them convenient to carry around. A zipper secures the bag's main opening, and sometimes, the bag comes with several small compartments on the inside.
Hobo bags are a favorite of women who need to carry plenty of stuff to work, such as a laptop, files, books etc.
Types of Handbags Explained
By now, you should be familiar with the most common types of handbags that you can purchase. As you can see, each bag has a different purpose and comes in different sizes. Therefore, when buying a handbag, you must consider its purpose. Are you going to store big items on it or would you simply want to use it to carry your small items? Answering this question will help you make a decision on which handbag you should buy.
Hope you enjoyed the read. Join our family by subscribing to our newsletter and follow us on Facebook!