Before we get into the details on how to wear a messenger bag, we want to start with this: leather bags are stunning, elegant, and classy. No matter how you wear yours, you're going to look incredible doing it and who knows, maybe you'll open up a whole new world of fashion choices. Someone had to start these trends, so why not you? With that being said, our tips and tricks are based on current trends and choices.
With a messenger bag, it might be somewhat confusing on how to wear it. It sometimes comes with handles and always with a strap, so which is the preferred method of carrying? Well, it depends on a lot of different features. From clothing to color matching and even the situation itself, how you wear your messenger bag can change drastically. Here are some tips and tricks on how to wear your messenger bag to impress.
[Good read: What is a messenger bag?]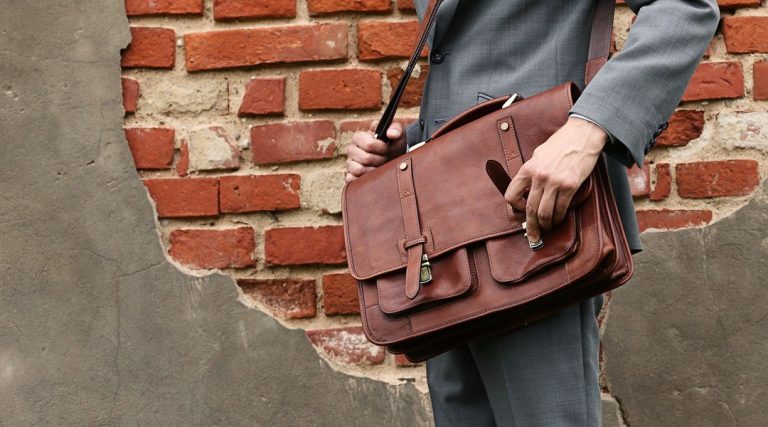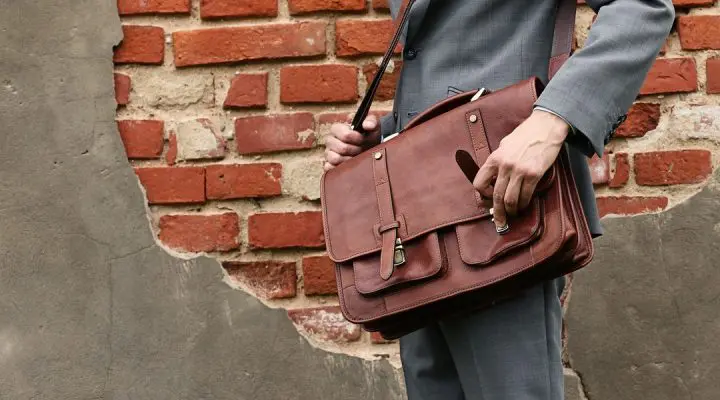 It Depends on the Bag
While leather might be one of the best materials to choose from for your bag, other messenger bag materials can dictate how you wear yours. Leather bags are commonly worn close to the body via the shoulder strap. They typically signify important contents that need to be protected, so many people avoid them dangling or swinging as you walk.
Some bags should be worn around the back – these are typically bags made for more active situations. If you're biking or skating to and from work, having a leather bag by your side might not be the best choice, let alone a practical one. With these more active bags around your back, you'll be free to move without hindrance from the bag.
Crossbody or Shoulder Strap?
Both are great choices, though many in the business world seem to have turned away from wearing the bag across their bodies, except for Mike from the TV show "Suits". That method does come with the issue of messing up the suit or shirt of the wearer and so many men and women have begun wearing the messenger bag on a shoulder strap on one side, rather than across the body. As far as the rules of fashion go, the shoulder strap is preferred, but a crossbody is acceptable as well.
Choosing the Color
This depends completely on what you're wearing. If you're wearing black shoes, don't go with a brown bag. The clash of colors becomes apparent and will be noticeable the second you step into the office. If you're going with a gray bag, ensure that the highlights – if there are any – still match other parts of your outfit. The color of the bag should never clash with the color of the clothes.
However, you can throw all that out the window if you have an exclusive full grain leather messenger bag on your side. It can be black or brown, and it will go well with anything and everything you wear.
Leather Above All Else
As we mentioned just in the previous paragraph, if the bag is is made out of leather, the rules of fashion are much less strict. Having a leather messenger bag offers many advantages from practical use to elegant looks. At Domini Leather, we offer plenty of pure leather messenger bags for any situation. Take the elegance of a leather bag and make it your own. Carry it close and match the colors.
Summary
So here you have our simple and easy-to-follow tips on how to wear a messenger bag. You should by no means complicate your life with such things, and thus simply go with high-quality leather products to make sure you are on a safe side in terms of comfort and style.
If you found this article helpful, follow us on Facebook to stay up to date with the latest news from the leather world.